Three Year Competitor Off to State…Again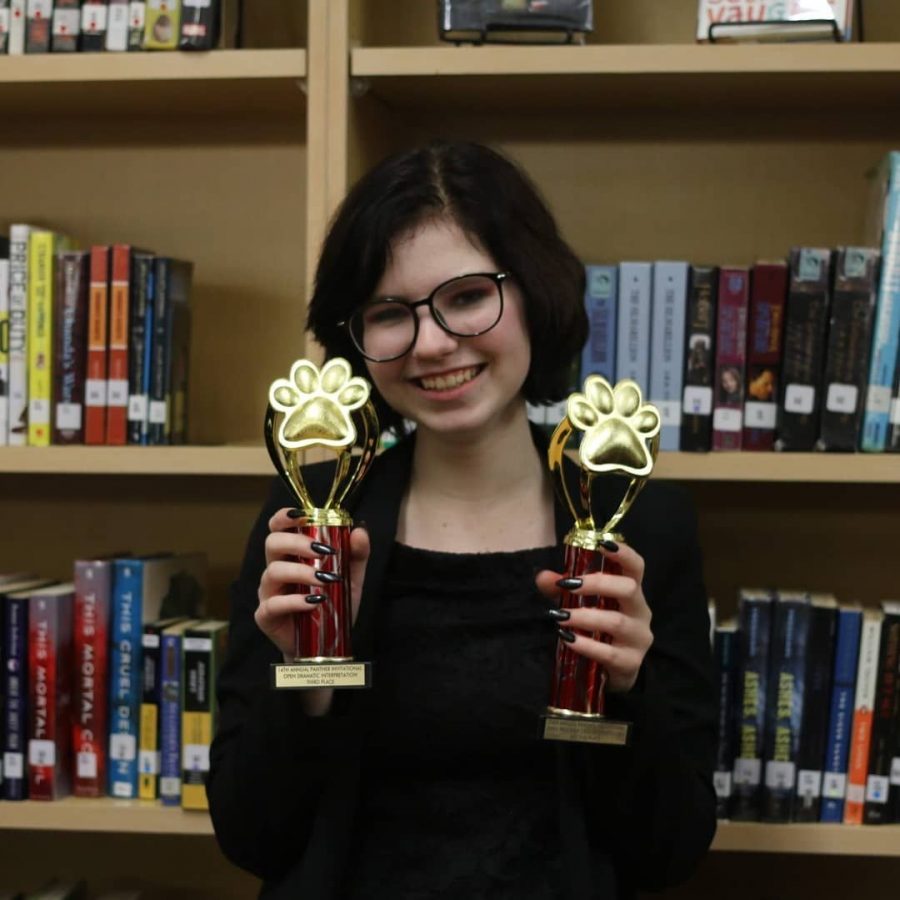 Nathan Cooley, Reporter
March 4, 2020
Emily Redling, a junior at Sedro-Woolley High School, will be heading to state for Speech and Debate on March 14, 2020. She will be heading, as the only qualifier in our high school, to the University of Puget Sound in Tacoma.
"I love the competitive nature," said Redling of Speech and Debate. She has been a part of Speech and Debate for three years and has participated in State all three years.
"I've gotten public speaking skills, a very much bolstered college resume, a lot of friends, a lot of self confidence, writing skills, performance skills, and just a fun time," Redling said.
Redling worked with school record holder Llyra Roe, who graduated last year. The pair had been partners since Redling's freshman year, but now working solo, Redling has proven that she has what it takes to make it back to compete at state for the third time in a row.