SWHS Sophomore Natalie Lahr one of 5 student journalists to interview OSPI head, Chris Reykdahl
Video created by WJEA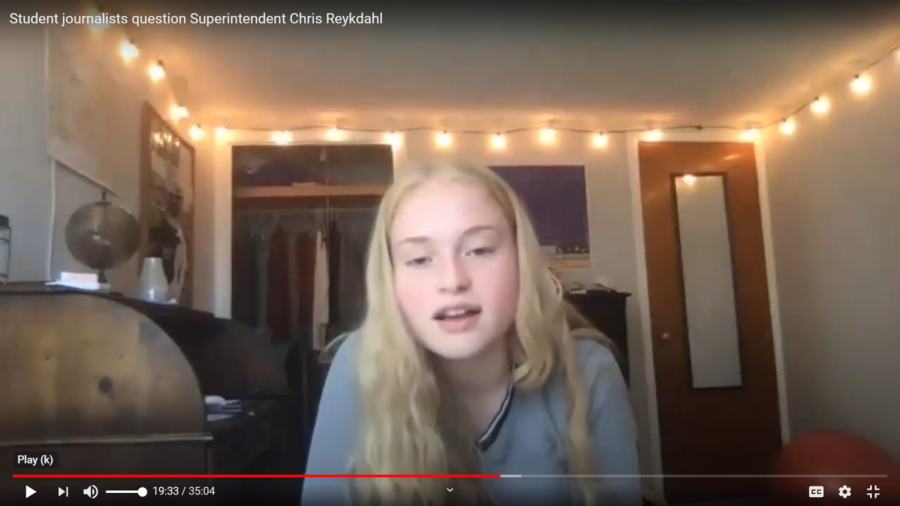 Incoming Sedro-Woolley High School Sophomore Natalie Lahr was one of 5 student journalists to interview Superintendent of Public Instruction Chris Reykdal Thursday, June 18, 2020 in a zoom call.
Kathy Schrier, Executive Director of the Washington Journalism Education Association (WJEA), moderated questions from student journalists from around the state, touching on topics from faculty to student ratio this coming school year, ethnic studies classes in schools, equity and diversity in hiring, masks and the cultural divide, and much more.
Lahr's question on directives regarding the hiring of diverse teachers and staff to correct disparities in education can be found at 19:25 in the video.