Admin Cracks Down on Senior Absences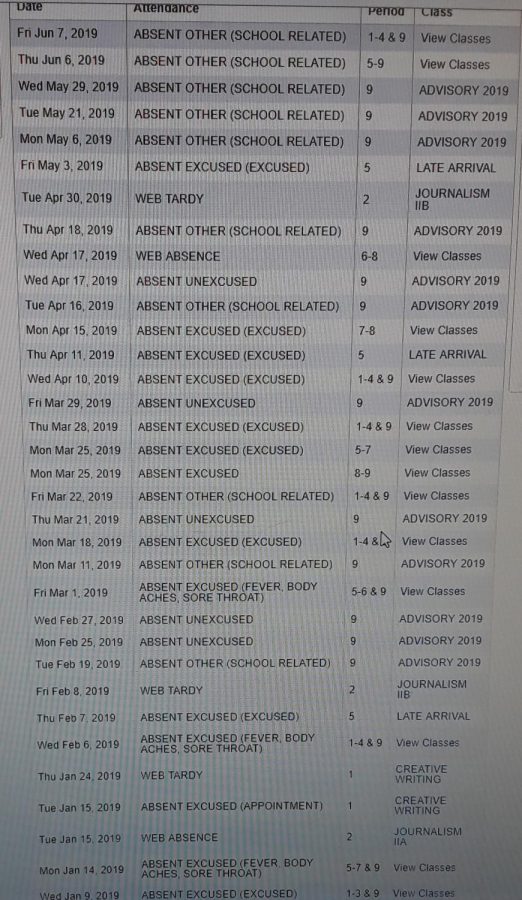 Leanna Litke, Reporter
June 5, 2019
Sedro-Woolley High School seniors are now learning just how important absences really are. On May 6, a meeting was held just for seniors. This meeting informed them of many important dates about upcoming graduation, but students were also told an important requirement that would be in place for the remaining school days.
"If you don't show up from this day forward, you will not graduate," said Laura Schmidt, the SWHS Assistant Principal.
From that day on, more seniors started getting called down to Schmidt's office or to talk to Karmen Burress, the Attendance Secretary, and the topic of absences became more frequently discussed and instilled in students.
With attendance, there is also tardies, excused and unexcused. A lot of students didn't believe in there being a limit to your absences, but there is.
"Students are dropped for non-attendance after 20 unexcused days," said Burress. Twenty unexcused days doesn't seem like a lot though, once you compare it to some students with over 40.
Last year, the senior class had been cut off at a smaller number. "The students used to have to appeal after 10 excused or unexcused absences. Now there really isn't a magical number, but 10 absences in a semester is considered too many absences," said Burress.
Forty absences reaches a point where the law must be consulted. "Forty days is considered excessive. If the student is under the age of 17, the BECCA law would come in effect and they could be recommended to the Truancy Board," said Burress.
Though in this year's case, most SWHS seniors are over the age of 17 and 40 days of absences is not common.
The senior class is split between really worrying about this and not being bothered at all. "The worst thing that can happen to a student with too many absences is they could lose credit for the class that they have too many absences in," said Burress.