Sedro-Woolley Annual Festivities Kick Off Holiday Season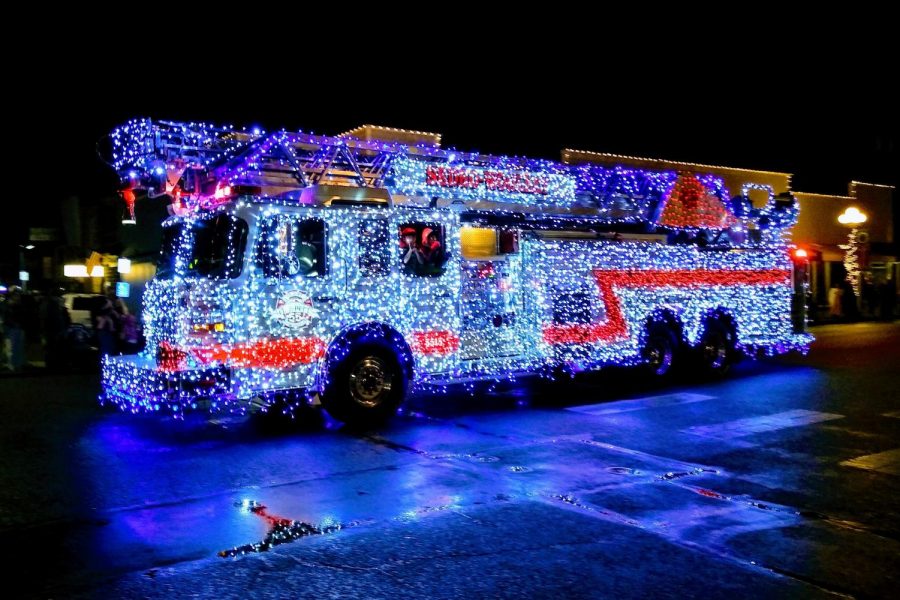 Sedro-Woolley glowed with enough Christmas lights that it could be seen for miles.
People lined the streets of downtown in anticipation for what their community had in store for them this year. The town's annual Tree Lighting Parade took place on Saturday Dec. 7, beginning at 5 p.m.
Each group in the parade had decked themselves out with lights, tinsel, and other festive decorations, making it hard for the audience to take their eyes off the spectacle.
"My favourite thing was probably the dogs, because they were really cute," said Sedro-Woolley High School freshman Bella Bianco.
Several groups from SWHS participated including girls wrestling, both high school and middle school band and choir, and the softball team.
Poul Brask, the SWHS Jazz Choir teacher, has been participating in this parade for years.
"We have tied for first place, but I don't think we've ever gotten it outright," said Brask of the float competition.
His Jazz Choir and the SWHS Band decorated themselves in as much holiday attire as they could, trying to show the judges that they deserve the title of the best.
As the people and their floats drove past the judges booth, they put on their best show. They were judged on how their float looked as well as how they presented it.
The results, according to Brask, are supposed to be released on Dec. 10, but will most likely be posted sometime after Winter Break.