Seniors Reflect on School Year's Abrupt End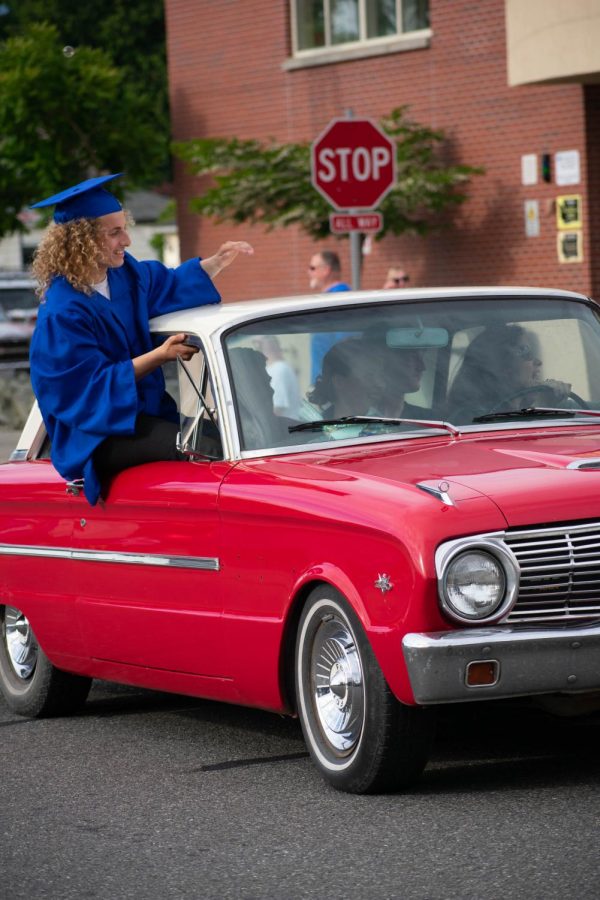 By Addison Lynn
 Highschool Seniors across the nation are missing the parts of high school they had been waiting for, cancelled due to the pandemic. Prom, Senior hootenanny, and graduation are some of the events that have been taken away from the class of 2020.
Senior at Sedro Woolley highschool, Alexa Lynn, wasn't planning on attending some of these events, but Covid gave her a new perspective. "It's making me realize how important they were to begin with. If we were still in school, I probably would not have gone to prom, probably wouldn't have gone to hootenanny. Once I realized that we couldn't do all of that, and I'm just going to have to be a college student with no warning, it kind of made me sad," said Lynn.
Because students feel they have been robbed of these moments they were looking forward to, there has been talk of rescheduling some of the events, focusing on prom.
     "I'm kind of excited to do them in the future. I think it could be a cool way for our class to stay connected by having prom in like five years," says Shauna Flores, a senior at Sedro Woolley.
Switching to online learning has impacted students around the world as they notice what they left behind. "Being able to walk through the hall, knowing I can talk to anyone if needed," says senior, Jens Gifford.
School through a computer can make it harder on students to get their work done and on time. Things that could have been easily completed when in a classroom. "Online learning is rough. It's hard to find motivation and passion when you're not around anyone," says Flores.