SWHS and Lyman Elementary Team up for Annual Parade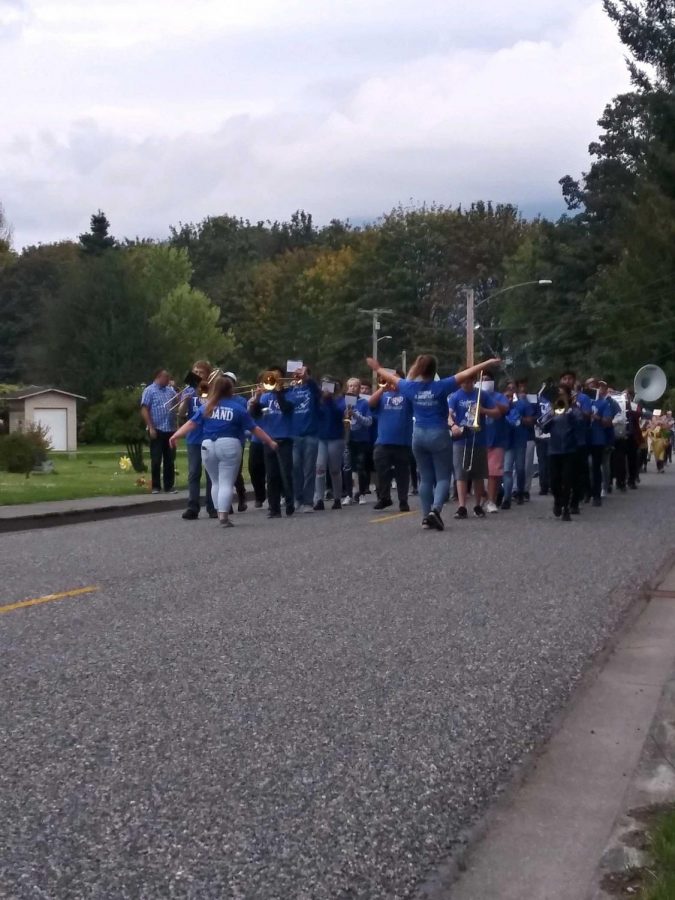 Faith Simon, Reporter
October 7, 2019
Lyman Elementary School and Sedro-Woolley High School band performed a parade for the Lyman community on September 17.
All the kindergarten-6 grade students dressed in costumes and the SWHS band was there to bring the backup music. The walk was from the First Baptist Church of Lyman to the elementary school.
"It has been going on for 20 years and we don't know who started it but it brings peers together before the new school year. Also it's just for fun," said Sedro-Woolley School District Superintendent Phil Brockman.