Code Blue Team Springs Into Action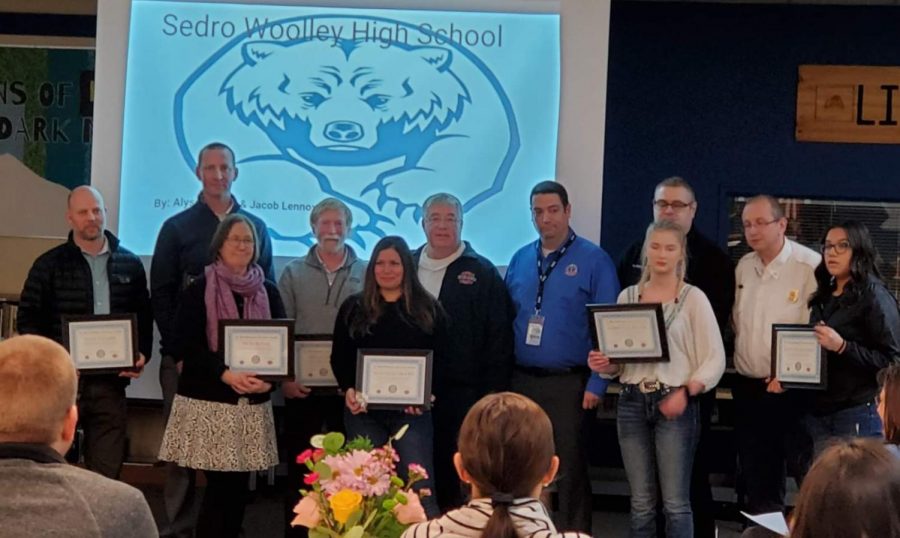 Ethan Day, Reporter
March 4, 2020
Sedro-Woolley's Code Blue team, the response team for the Sedro-Woolley High School, stepped in to save a teacher's life from cardiac arrest.
"We got the call over the radio," said Jerry Gardner, athletic director at Sedro-Woolley High School. Gardner is a trained EMT and has been a firefighter EMT for 18 years for the fire department.
"Unfortunately, I've had to perform CPR on multiple people in different situations. So for me, it's different when it's someone you know," said Gardner.
Karl Heuterman is an icon among the students of SWHS. But on February 4th he had a close call with death. Heuterman collapsed with no pulse, witnessed by students. Luckily it was in his classroom and the students in his 8th period were able to call upon the "Code Blue Team" to save his life.
Tom Rawlings was there and witnessed the event. "I heard a commotion and went over to Investigate."
As soon as he saw the "Blue Team" resuscitate Heuterman, he started to move desks to give way for EMS to carry Heuterman to the hospital.
Gardner said he checked for a pulse, felt none and started chest compressions until the AED arrived. Heuterman was given a shock and his pulse was back.