US Deputy Secretary of Education visits Sedro-Woolley School District
After a tumultuous two years, Sedro-Woolley schools have finally gained recognition for efforts to preserve normalcy within crisis as Cindy Marten, United States Deputy Secretary of Education arrived at her third stop on her tour of the District.
During Marten's visit, the district worked to showcase the progress made and the way in which pandemic and post-quarantine needs were being addressed following president Biden's signing of the American Rescue Plan in early March of 2021.
The American Rescue Plan is a stimulus bill of $1.9 trillion that includes a subset of education-specific 'ESSER' funding which is delegated to help offset the negative impacts experienced by districts due to COVID-19. According to the U.S. Department of Education, "ARP ESSER is ideally to be directed towards fulfillment of lost instructional time, afterschool programs and student mental health."
"What I saw today, in the time that I was here, what the superintendent and the board set up for me, was a very close alignment to the expectations for how to use these dollars." Marten said. "You can see the investment right now is making a difference for the schools to reopen for being able to address all of the needs; the mental health, social emotional, academic needs for students."
Marten was confirmed by the Senate as the United States Deputy Secretary of Education on May 11, 2021, having previously worked as an educator for 32 years, during which time she served as the San Diego Unified Area superintendent.
As for how the district is meeting this standard of funding usage, Marten specifically elaborated on the importance of the visit to the Sedro-Woolley School District itself.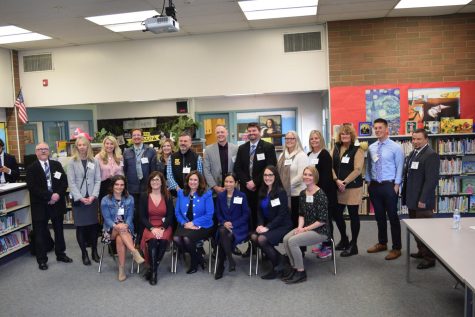 While the success of the district's implementation of this funding is apparent, the long-term impact this holds for schools in Washington is still a work in progress.
"They are working to sustain them well into the future," Marten said.
She added that the Biden-Harris administration has plans to support the continuation of this progress.
"The Biden-Harris administration has put forward the next year's budget where they are looking at greater investments in education and increasing education investments at the beginning stages, but on the federal level, state level and local level we are thinking about what is next."
Marten said that while ESSER funding is necessary to address emergency pandemic needs, part of the potential lies in greater long-term investments.
"People are going to say, well why would we stop doing this? Let's figure out a way to keep going because it didn't just help kids because there was a pandemic, it helped kids because it's what kids need."