Finding our Creativity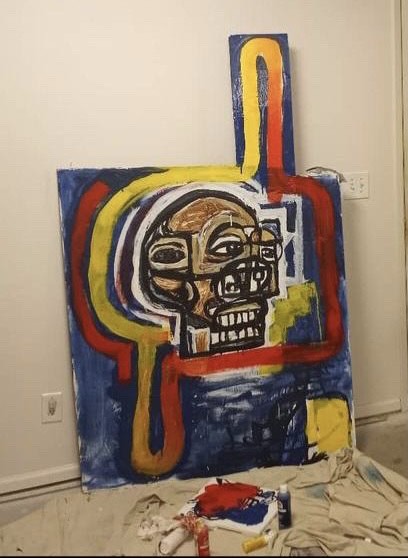 When looking for creativity around you, it can look like and come in many different forms. Finding and looking for the beauty in the most random of things is one of the best ways to create something yourself. 
    People are finding ways to stay creative even in the busier times and it is inspiring to others around them. 
    "Anything that involves me working with my hands, that allows me to think of solving a challenge with a unique perspective and I find enjoyable," said David Williams, the art teacher of Sedro-Woolley High School, when asked about his creative outlet. "Repairing a sewer pipe might be working with my hands and it might require some thinking outside the box to come to a resolution, but I don't find it to be enjoyable." 
    Everyone has different creative outlets and it's all based on personal enjoyment and opinions. 
    "I find time to be creative by balancing my work, school, and home life by dedicating certain days for certain things like only working on weekends and like focusing on music stuff whenever there is a band practice," said Kenton Saunders, a senior at SWHS. 
    Most people that have outside hobbies can relate to Saunders with having to balance daily tasks and their creative hobbies.
     "I don't really know why creativity is important to me, maybe because I feel a sense of purpose when I do. If anything I hate the things I paint more than anyone else does. I do like when I have accumulated a bunch of paintings in a time frame where I can see all of them exist next to one another," Kyler Amy, a junior at SWHS says when asked, what does your creativity mean to you, and why is it important in your life?
    Artists of all types, such as Amy, have a similar connection to their work, hobbies, and or projects where they find a deeper purpose in it. "For me, I tend to think of being creative as making something. I think of creativity as displaying a unique expression of a thought or idea." Williams