Throwing a yellow flag in our season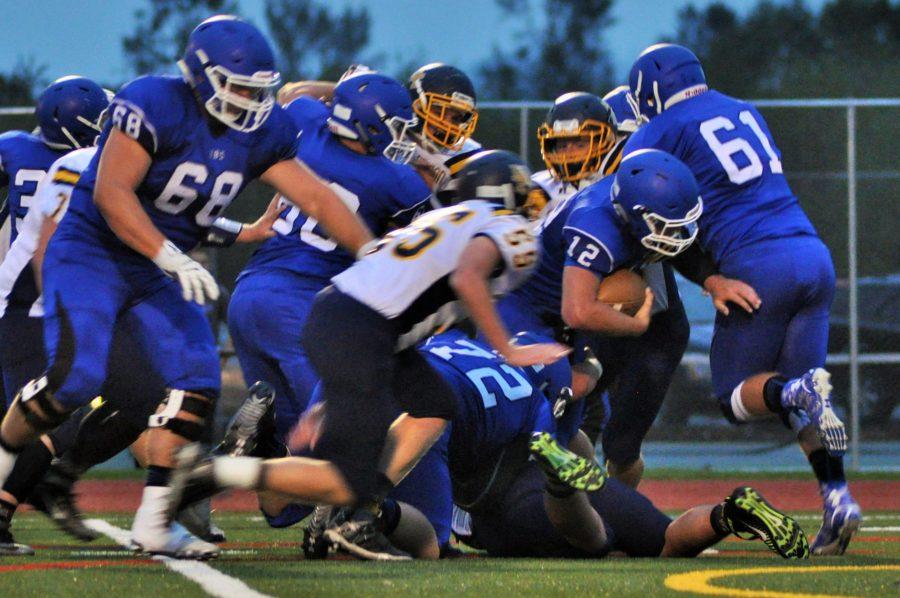 By: Cole Newell and Saige Cullup
Photograph by Saige Cullup
Sedro-Woolley's Football team faced their first loss last friday at home. The Cubs, charging in with a 2-0 record, faced undefeated rival Burlington Edison this last Friday.
"We are going to have a pretty big challenge" said Sophomore Bryson Bartlett, 2nd string varsity player.
The game plan was to "limit the big plays" said Coach Ward in an interview before the game. But the Cubs did not stop the big plays, giving up long passes and had no answer to Burlington's running game.
After a tough loss the hopes are still high for the season and Coach Ward still believes his team is playoff bound.
"I think we are going to develop into a very competitive football team each week improving and playing at higher and higher levels as we get better," said Ward. There is still room for improvement on the Cubs football team. Some of the things that needs to be improved is completing a higher percentage of passes, getting there blocks down, and improving on defense by stopping the inside run.
So far the Cubs season has started out good even though they are missing some key players and have now suffered their first and hopefully only loss this season.